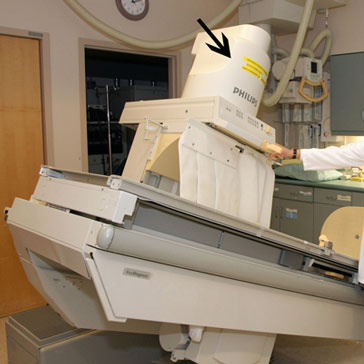 A myelogram uses X-rays and a special dye called contrast material to make pictures of the bones and the fluid-filled space (subarachnoid space) between the bones in your spine.
An arthrogram is a test using X-rays to obtain a series of pictures of a joint after a contrast material (such as a dye, water, air, or a combination of these) has been injected into the joint.
An epidural steroid injection (ESI) is a combination of a corticosteroid with a local anesthetic pain relief medicine. Corticosteroids are strong anti-inflammatory medicines used to relieve pain.